Two of the most fundamental traits for a healthy partnership are love and trust. As a result, it is critical to ensure that your spouse understands how much you love and trust them, which is why it is important to come up with unique ways to demonstrate how much you care, such as sending them cute romantic messages about how much you love them, in order to keep the relationship healthy.



So, whether you're looking for the perfect love quotes to send your spouse or fantastic messages to reaffirm your faith and confidence in your sweetie, here's a selection of 30 genuine and heart touching love and trust messages for your spouse that will help you demonstrate how much you appreciate them.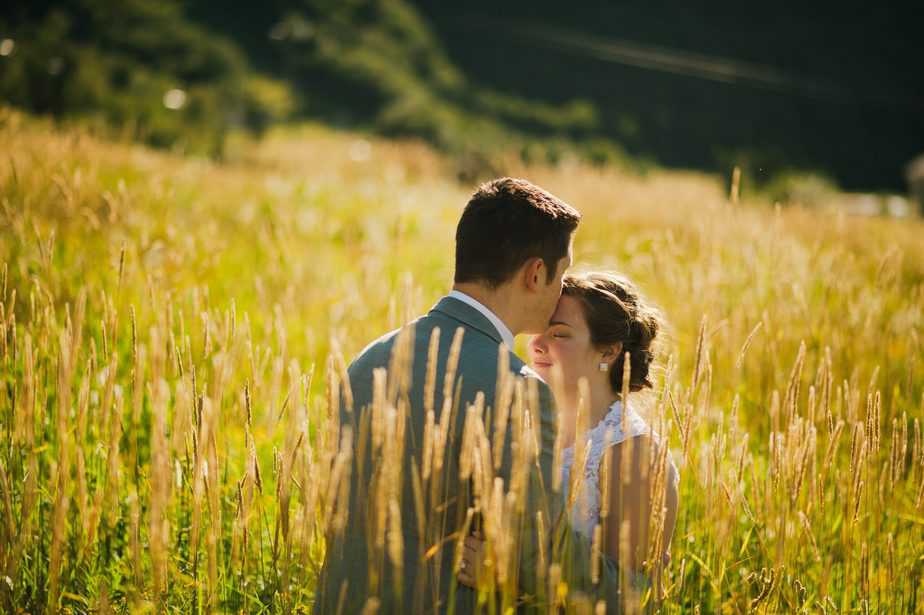 A soul mate is someone who knows you like no one else, loves and trusts you like no one else, and will be there for you no matter what, and I'm grateful to have found one.
I hadn't expected you. I never imagined we'd end up together. Falling in love with you is the most incredible thing I've ever done in my life. I've never felt seen so complete.
Only you makes my heart throb. I'll keep on telling you that you're the best thing that's ever happened to me. I absolutely love and trust you.



From the beginning, trust your intuition, delve within, and follow your heart. That, as I've discovered, is the way to happiness because that was exactly how I found you.
Whatever happens or whatever life throws at us, I promise to never stop loving and trusting you, and I don't see myself violating that commitment because I adore you beyond words
I've been reflecting about our relationship and all of the challenges we've previously conquered. I'm sure there will be many more difficulties before this is finished. Because you are the person I want to spend the rest of my life with, I am certain that we can confront them together.



We may be thousands of miles apart, but I want you to know that I love you and trust you and will always be there to help you the little way I can. I cherish you.
When you realize you want to spend the rest of your life with somebody, you want the rest of your life to start as soon as possible, and that is exactly my feeling for you.
You have made my life a happy and joyful trip. Every minute I spend with you makes me fall in love and trust you even more!



You arrived at a crucial moment in my life. On the inside, I was miserable and broken, and everything was a disaster, but then you showed up and shone the purest and brightest love upon my heart, and everything changed, and my life became meaningful again.
Finding someone who will stick by you through all of life's ups and downs is difficult. I consider myself extremely fortunate to have you in my life because I know that no matter what happens, your love for me will never fade.
Love blooms into our hearts and souls like a trellis. It unites two hearts and fosters trust, loyalty, sweet experiences, and, it is eternal; love you forever!



They say you can't see love; you can only feel it, but they're incorrect. It's something I've seen a lot. In your eyes, I can see real affection for me. It's also the most gorgeous thing I've ever seen!
Trust is one of those rare things that takes years to create but can be destroyed in an instant. Do anything you want, but never betray a person's confidence in you
It feels like I'm dreaming at times, but then I remember it's all true and I'm one lucky guy in this wonderful earth. Thank you for being a part of my life!



I just keep having the feeling that you can't comprehend how I love you enough. You're my world.
Thank you for always being there for me. I've never encountered somebody who could love so passionately. You are the ideal lover in the world for me. I can't help but trust you.
In a world of turmoil and misery, I look forward to seeing you again; knowing that merely seeing your face will makes my stress go away.



The most rewarding thing in the world is to love someone and be loved and appreciated in the same manner. I wish I had met you earlier so I could have mashed my lips on yours and hugged you more. Wishing us many more years of happiness together!
Hi my love, I'm sending you this message of trust, and I hope it finds you well.
Mutual trust is the foundation of all peaceful collaboration between mankind.



I get sad when I think about my life without you because I can't image where I'd be without you. You are my entire universe, my heart, and every breath I take. I'm so grateful for meeting you.
A million gorgeous sunsets and butterfly kisses sum up your love. A love that will last two lives, and there is so much happiness between us. I love you much more now than I did yesterday, and I will always adore you.
I think of you everywhere I go, everything I do, and every thought I have. My feelings for you will last a lifetime. I will never let you down because you're the best present I've ever gotten.
I've never loved anyone the way I love you, and I can't imagine loving anyone else. My sweetie, I cherish you!



You are a perfect example of genuine love; your love has drove away every false love from my heart; I'm passionate about you, honey.
Your grin is as brilliant as the sun, and it makes my day. I can't help but fall for you since your thoughts in my mind produce the most beautiful feelings.
Every new day is an occasion to fall in love with you all over again; your love in my heart is timeless.
I can't promise you the world, but I'll promise you whatever my heart can afford since you are the owner of my heart.
I could wander through my garden forever if I had a flower for every time I thought about you.
Please Share