Do you wonder about the price of Hennessy in Nigeria? With ten unique varieties of this sought-after liquor, determining an exact cost can be challenging. However, don't worry! This post will shed light on all of the pure Hennessy options and the respective price brackets they fall into.
Without a doubt, Hennessy is one of the most well-known and expensive cognac brands in the world, with the most expensive bottles selling for over $240,000 (N168M+) each.



The average types of Hennessy are also very well appreciated in Nigeria, particularly in bars, clubhouses, hotels, lounges, wine shops, and during a typical Nigerian wedding ceremony.
Since its inception in 1765 by Irish Jacobite military officer Richard Hennessy, who had served in Louis XV's army and had retired to the Cognac region,
the Hennessy cognac distillery has continued to produce the finest cognac in the world, starting sales within the United Kingdom, Ireland, and also the United Kingdom.
As was previously stated, Henessy is a collection rather than a single type, and the cost largely depends on the specific type of Hennessy you want to purchase.
For instance, we have Hennessy V.S, Hennessy V.S.O.P Privilege, Hennessy X.O, and more ( soon to be discussed in this article)
Another factor influencing the price of Hennessy in Nigeria is the location where you'll be purchasing it.
As you may already be aware, location affects the price of things in Nigeria; for instance, Hennessy in a club in Nigeria will never be the same price as Hennessy in a store or a random wine shop.
Last but not least, the rarity of a Hennessy type also significantly affects the price.
For instance, the most expensive Hennessy, Hennessy Beauté du Siècle Cognac, was only produced in 100 bottles and is therefore very expensive, carrying a price tag of up to 170 Million Naira. (Image Below)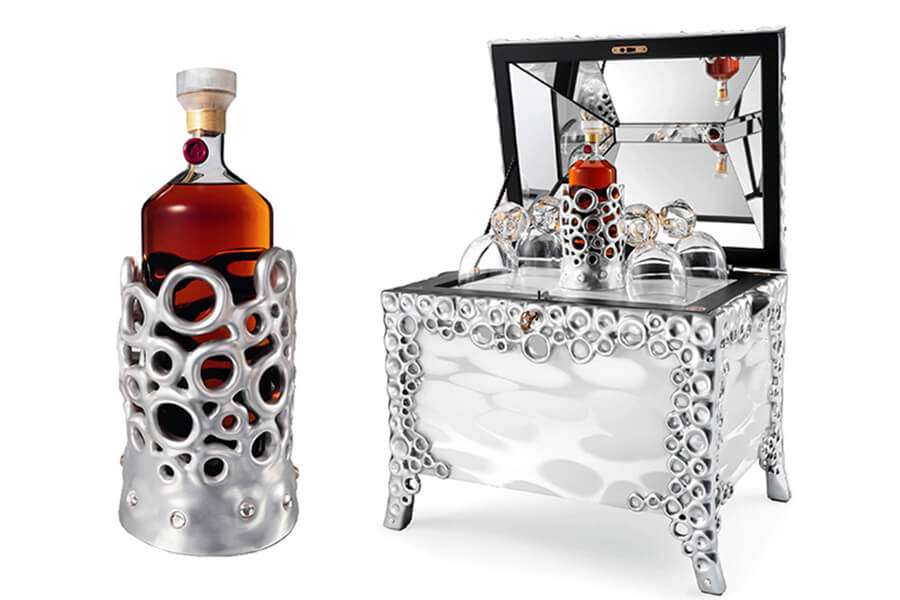 Hennessy Collection – All types Of Hennessy And Their Prices In Nigeria
Hennessy V.S
The Well known Hennessy Very Special (V.S) Cognac serves as the company's focal point. There are about 40 matured Eaux-de-vie in the mixture.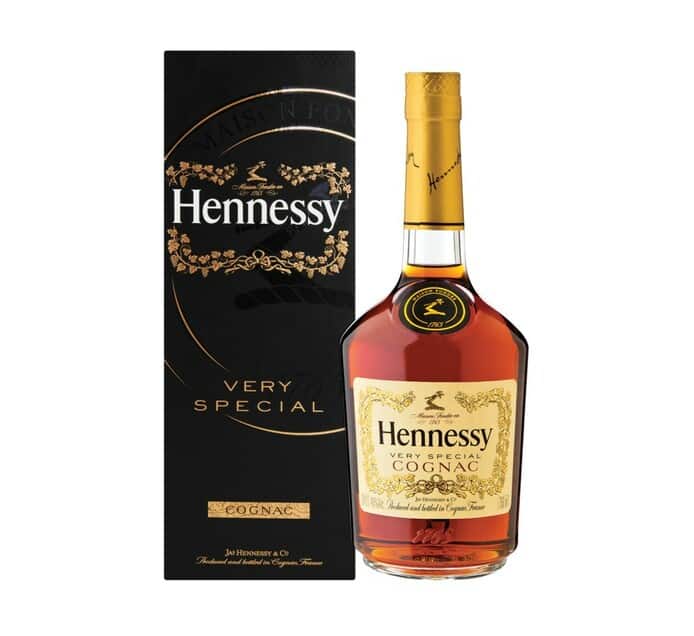 The fine aromas of sweet fruit, honey, caramel, cloves, nuts, and oaky notes can be detected in Hennessy VS Cognac's medium amber color.
Orange peel, prune, and vanilla are among the smooth fruity flavors on the round palate's protracted lingering finish.
VS Hennessy is a model for blending thanks to its distinctive style. Hennessy Very Special is the fusion of hearty and robust flavors. withstands the test of time and delights connoisseurs looking for a very special moment.
A mixture of Eaux de vies aged in French oak barrels for up to 8 years. For a true sense of its flavor, sip it neat, over ice, or with a mixer.
Hennessy Very Special combines an intense fruity character with oaky notes on the nose.
On the palate, strong flavors evoke the taste of grilled almonds and are complemented by notes of fresh grapes.
Price Of Hennessy V.S in Nigeria:
Hennessy V.S 35CL – N10,000 – N13,000
Hennessy V.S 70CL – N20,000 – N26,000



Hennessy V.S.O.P Privilege
The Master Blender and the Hennessy Tasting Committee's enduring expertise are reflected in Hennessy VSOP.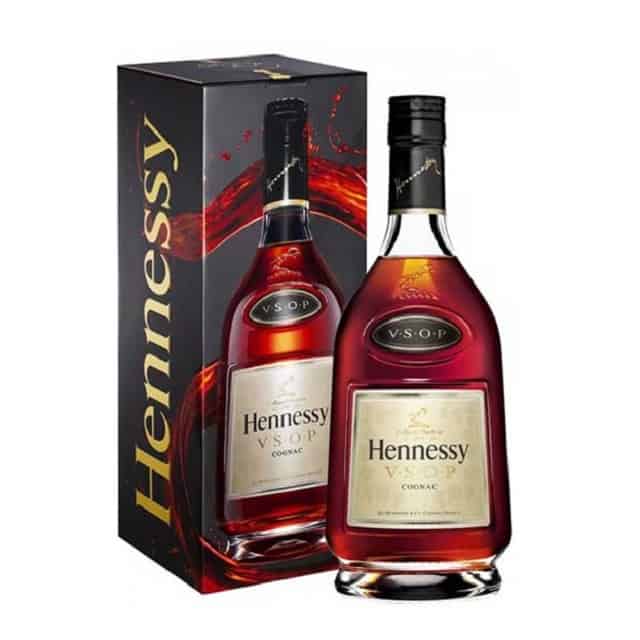 This classic cognac was first produced in 1817 as a special request for England's (then-future) King George IV.
Hennessy V.S.O.P Privilège is a well-balanced and mellow cognac that showcases 200 years of expertise from Hennessy.
It strikes the perfect balance between character and smoothness by using a blend of 60 Eaux-de-vie that are between four and fifteen years old and mostly maturing in seasoned French oak barrels.
The flavor of this cognac is complex, with a rich, voluminous texture and a range of elegant flavors set off by undertones of freshness and early fruit.
It has a captivating aroma that predominately consists of vanilla and oak, with light berry undertones and a light hazelnut undertone.
The pleasant vanilla aftertaste of Hennessy V.S.O.P gives the drink a sense of richness and completion.
The acronym V.S.O.P means "Very Superior Old Pale"
Price Of Hennessy V.S.O.P Privilege in Nigeria
Hennessy V.S 70CL – N37,000 – N42,000
Hennessy X.O
The original cognac from Hennessy, X.O, was introduced in 1870 and served as the model for all subsequent articulations.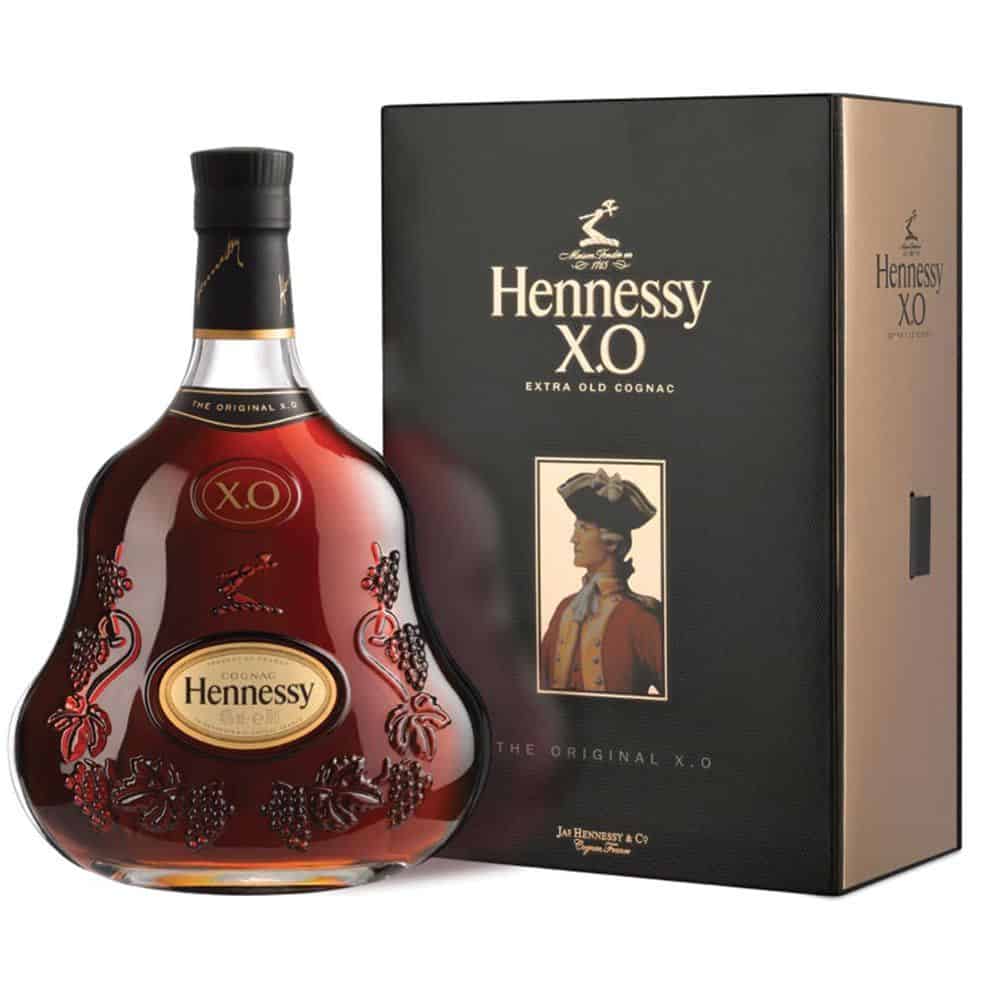 This blend includes more than 100 Eaux-de-Compete that have recently reached maturities of up to 30 years and are paired with longer maturities in carefully selected barrels.
Hennessy XO has the pleasing taste of an organic product that has been sweetened, along with a notable spicy pepper, a hint of chocolate, wood, and vanilla.
Price Of Hennessy X.O In Nigeria
Hennessy X.O 70CL – N131,000 – N137,000



Henessy X.X.O
Together with Hennessy X.O, the cognac Hennessy X.X.O was first produced in 1870 when Master Blender Emile Fillioux set aside eaux-de-vie with great potential.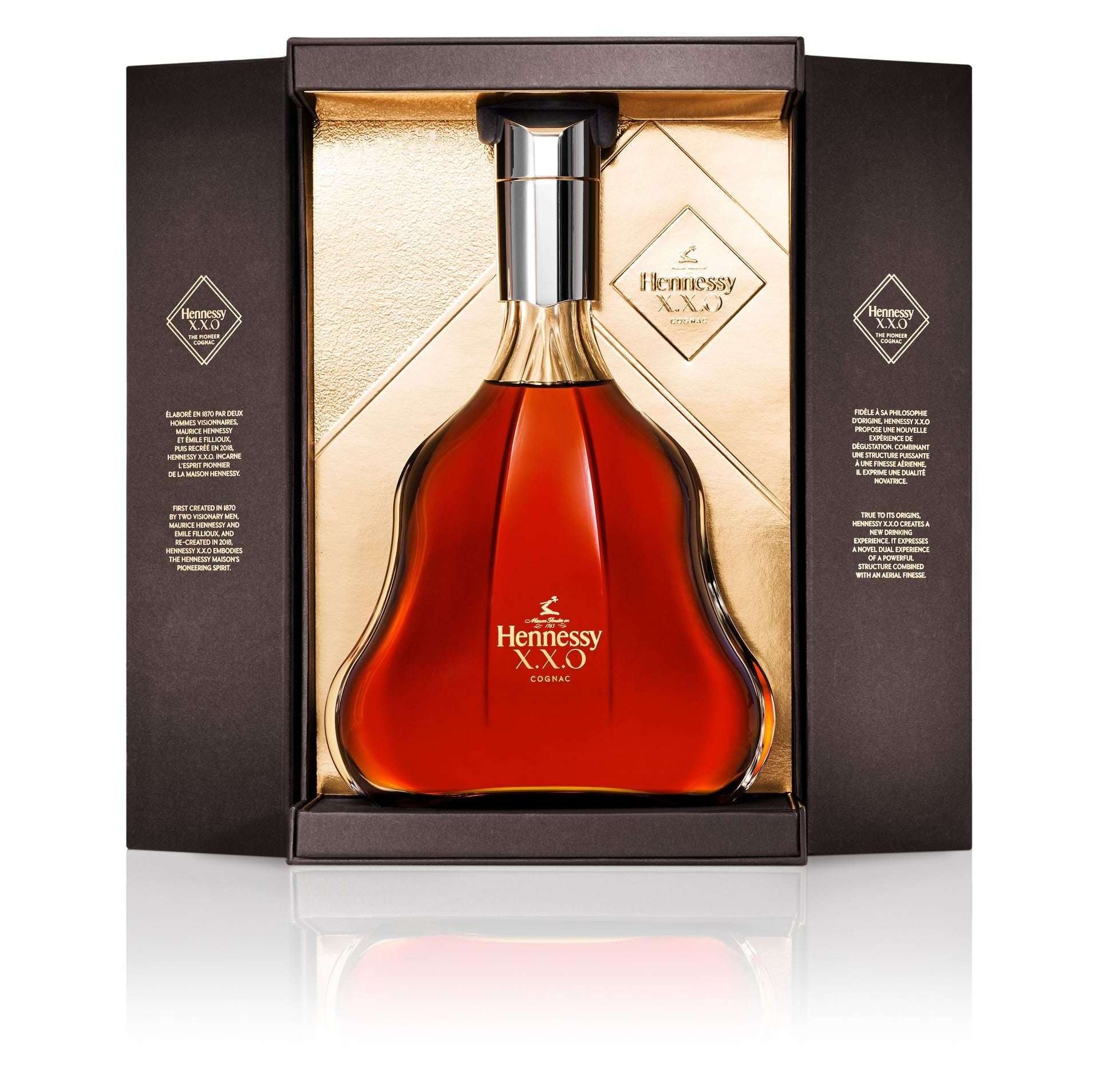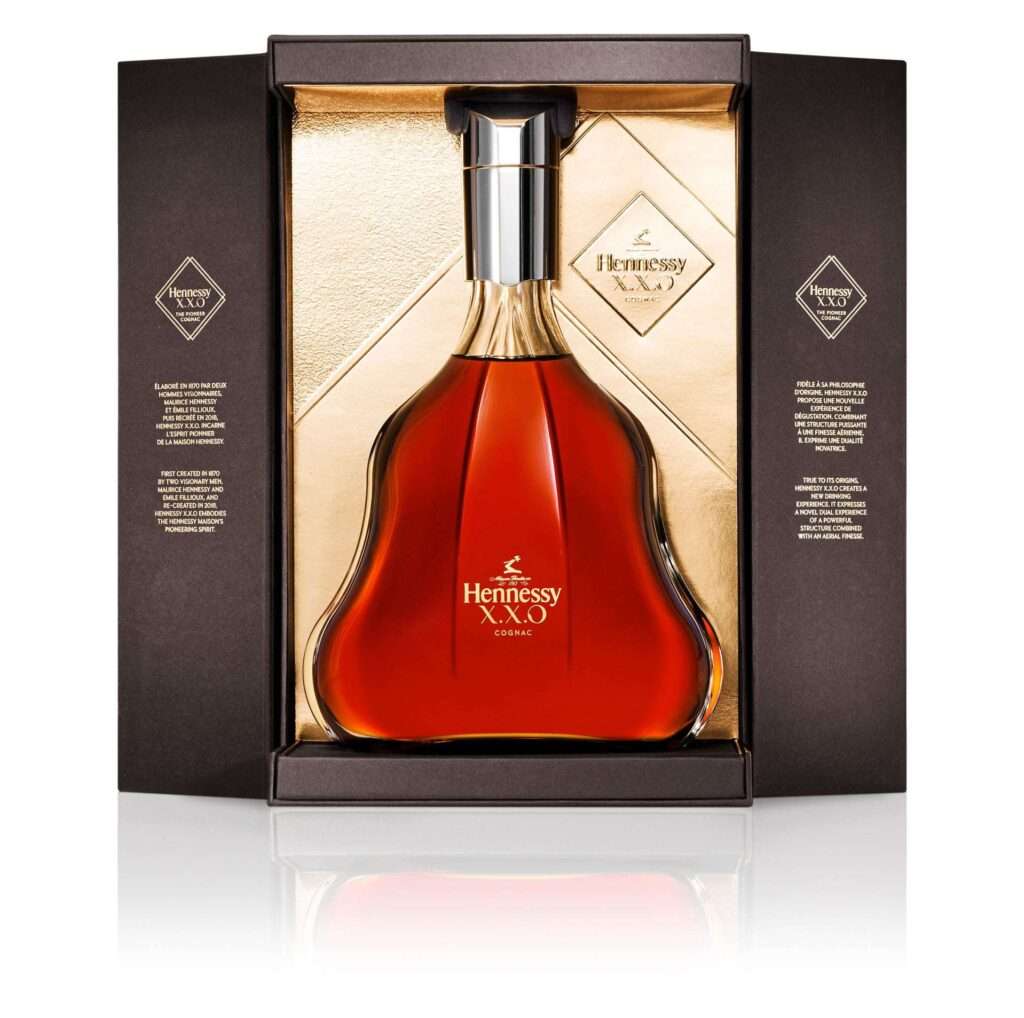 The outcome was a significant discovery that it was publicized starting in 1871 all over the world.
The Hennessy X.X.O was re-created in 2018 by 7th generation Master Blender Yann Fillioux using the skill passed down through his family.
Price Of Hennessy X.X.O In Nigeria
Hennessy X.X.O: Only available in the US



Hennessy Paradis
This premium brand of cognac was created in 1979 using only the finest grapes from Bordeaux, the oldest region in the Bordeaux region.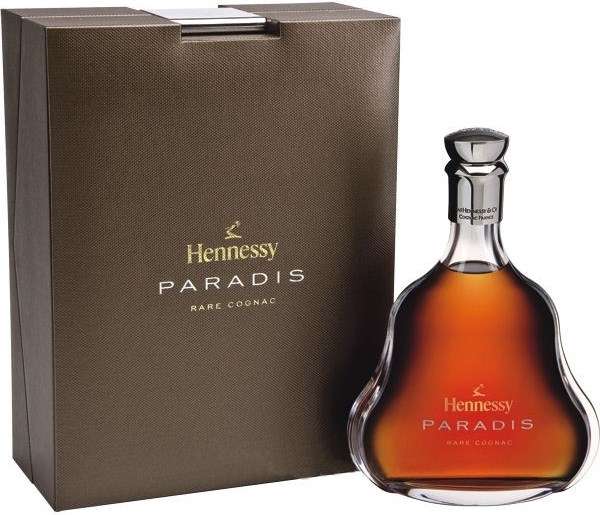 Hennessy Paradis is a fascinating, hand-crafted, 100 percent pure cognac with an amazing unified fragrance that is made from the best grape combinations.
Price of Hennessy Paradis In Nigeria
Hennessy Paradis 75CL: N700,000 –  N714,000
Henessy Black
Hennessy Black, a 2009 creation only offered in the United States, stands out as a smooth cognac that is excellent in cocktails.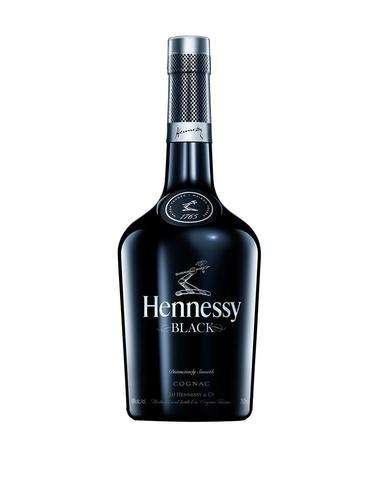 It is the cognac of choice for many mixologists due to its texture and relatively high ABV (43%).
Price Of Henessy Black In Nigeria
Hennessy Black 75CL: N32,000 –  N37,000



Henessy Master Blender's Selection
It is said that cognac is not made, but rather crafted at Maison Hennessy. The core of their craft is a precise fusion of heritage, passion, and transmission.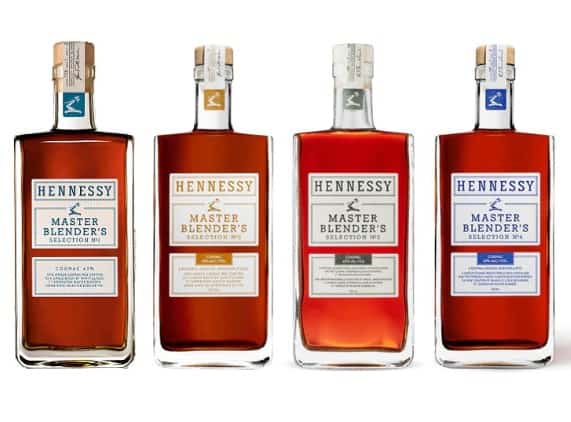 The Master Blender's Selection best exemplifies this spirit of craftsmanship.
It is the result of Master Blender's freedom to elaborate a blend that, unlike other Hennessy cognacs, will not be replicated, making it a one-of-a-kind line of limited edition releases.
Price Of Hennessy Master Blender's Selection In Nigeria
N61,000 – N69,000 (Unavailable In Nigeria)



Hennessy Pure White
Enlightened Anglo-Saxon amateurs in the nineteenth century valued clear cognacs for their finesse and delicacy to the point where they ordered some of the pale Eaux-de-vie from Cognac from Hennessy.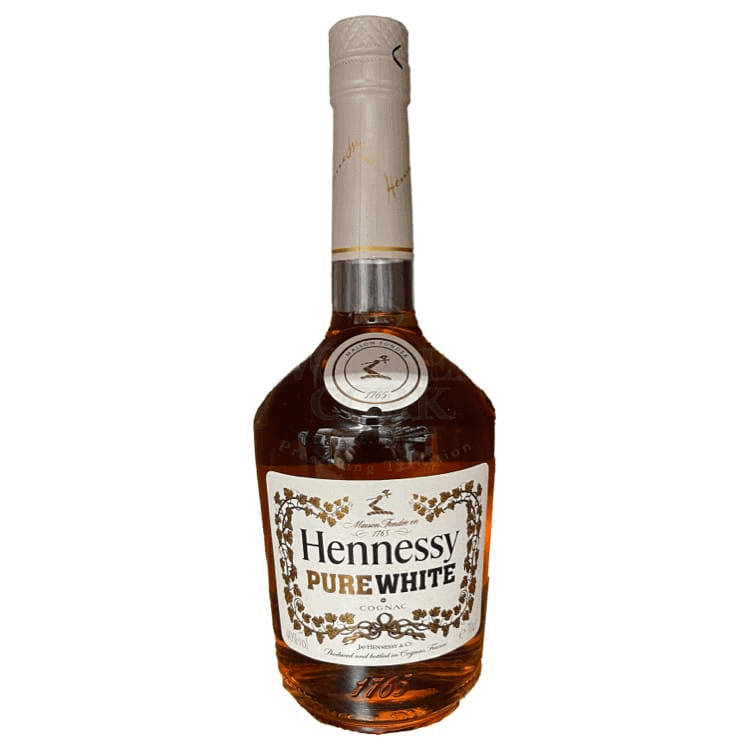 Hennessy created Hennessy Pure White, the most paradoxical and avant-garde spirit of the Maison Hennessy, by going back to the source.
Price Of Hennessy Pure White In Nigeria
Hennessy Pure White: N78,000 – N90,000 (Extremely Rare)
Hennessy ClassiVm
To create a brand-new type of cognac, Hennessy Classivm combines Eaux-de-vie with a distinctive spicy flavor.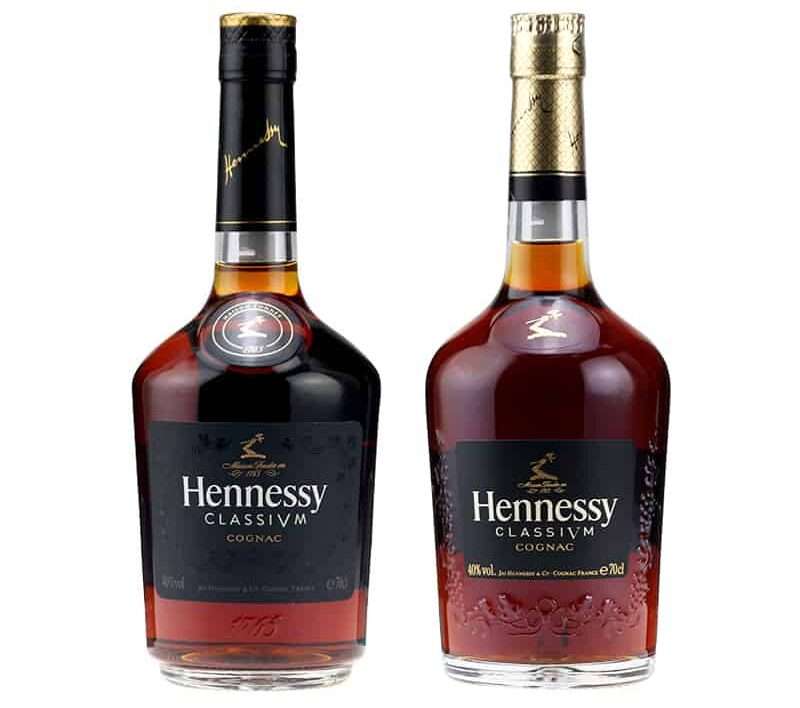 The wide range of Eaux-de-vie used to create Hennessy Classivm, which are aged for three to twelve years, add a variety of contrasting delights to this avant-garde style, but they all come together in complete sync in the end.
Price Of Hennessy ClassiVM In Nigeria
Hennessy ClassiVm: N43,000 – N47,000 (Extremely Rare)



Hennessy Ellipse
Hennessy Ellipse was first offered on the market in 2006, and due to its limited production (2,000 bottles), it is in high demand.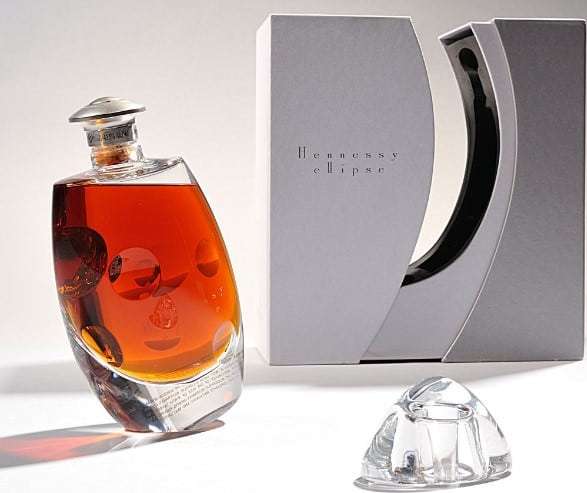 The bottle of Hennessy Cognac is thought to contain distilled wine from the 1700s, giving it the vibrant flavor of the mythical Cellar Masters of the Eaux-de-vie domain.
This Cognac displays beautiful color and some well-balanced fruit, rose, and old cognac notes.
Hennessy Ellipse has been aged for decades to produce a complex and satisfying flavor. It tastes earthy and has citrus and wild rose undertones.
Hennessy Ellipse is One of the most sought-after and valuable cognac bottles ever produced.
Price Of Hennessy Ellipse In Nigeria
Hennessy Ellipse: N7,050,000 – N7,900,000 (Extremely Rare)



Hennessy Timeless
This special Hennessy edition, which was only produced in 1999 and was limited to 2,000 bottles, was created by blending eleven of the best vintages.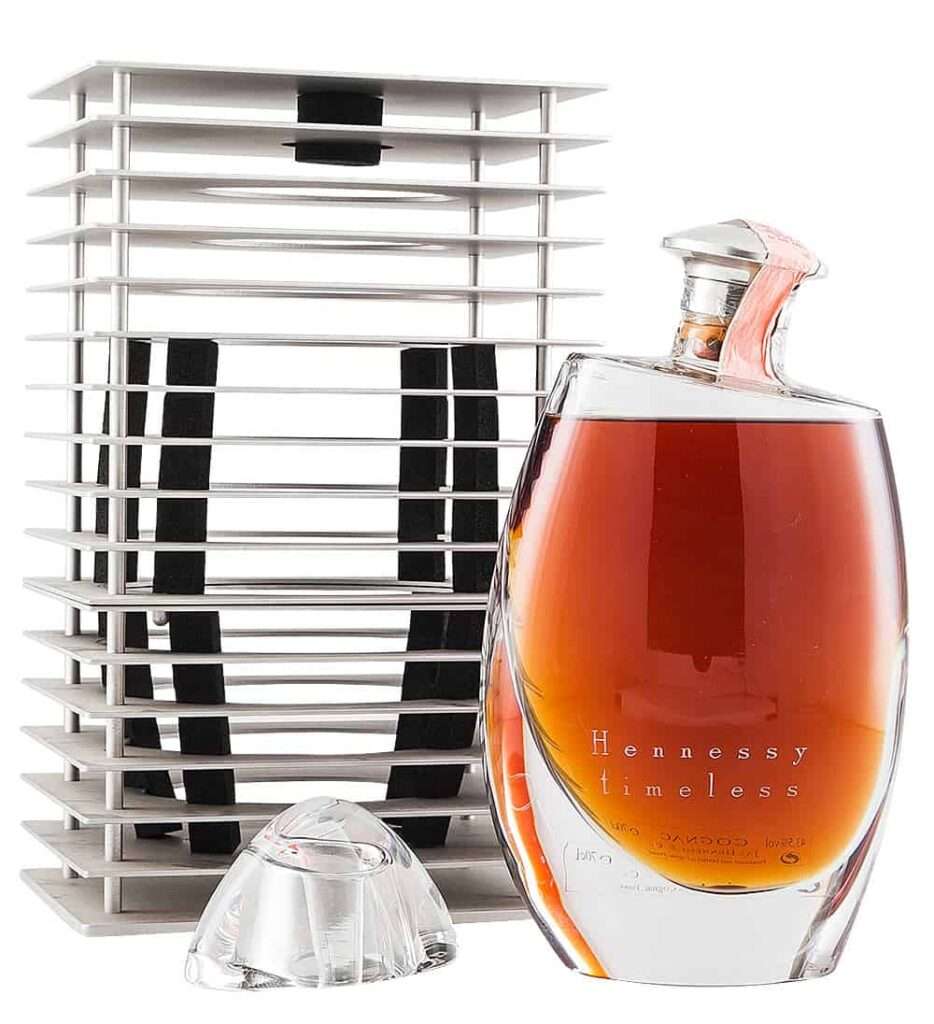 Golden amber cognac Hennessy Timeless sparkles inside a pricey Baccarat crystal bottle. It contains blended brandy that has been aged for more than a century in barrels to lessen the amount of tannin in the spirit.
Fruit brandy Hennessy Timeless has overpowering flavors of cinnamon and spice. It is made up of 11 cognacs that have produced additional delicious flavors like fruit, pepper, oak, and antique leather.
Price Of Hennessy Timeless In Nigeria
A Bottle of Hennessy Timeless sells between N9,900,000  – N11,000,000. (Extremely Rare)



Hennessy Fine De Cognac
Excellence is a must for the refined distillate Hennessy Fine de Cognac. This specific bottle is the spearhead, deriving from an ancient and wise French custom.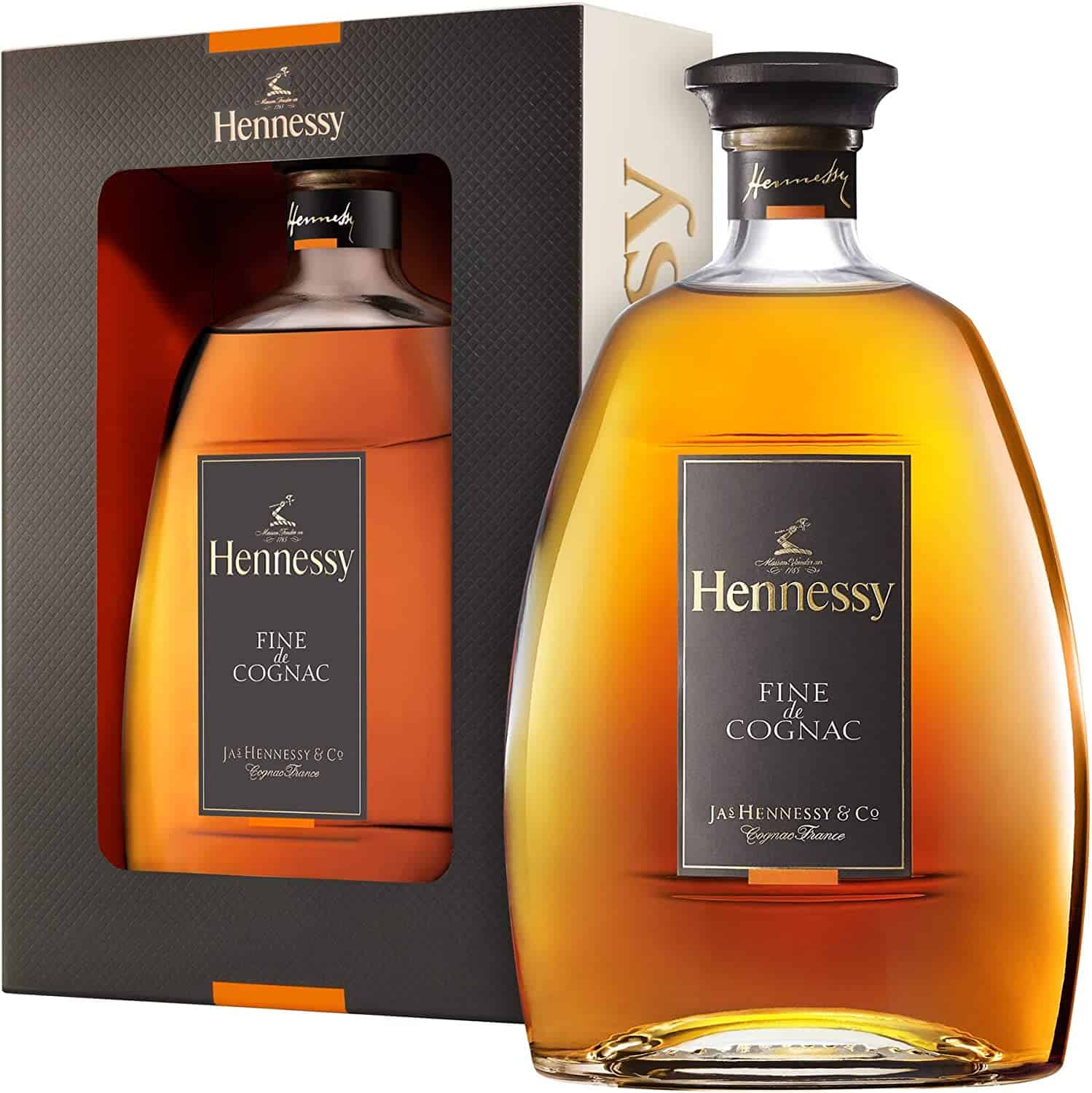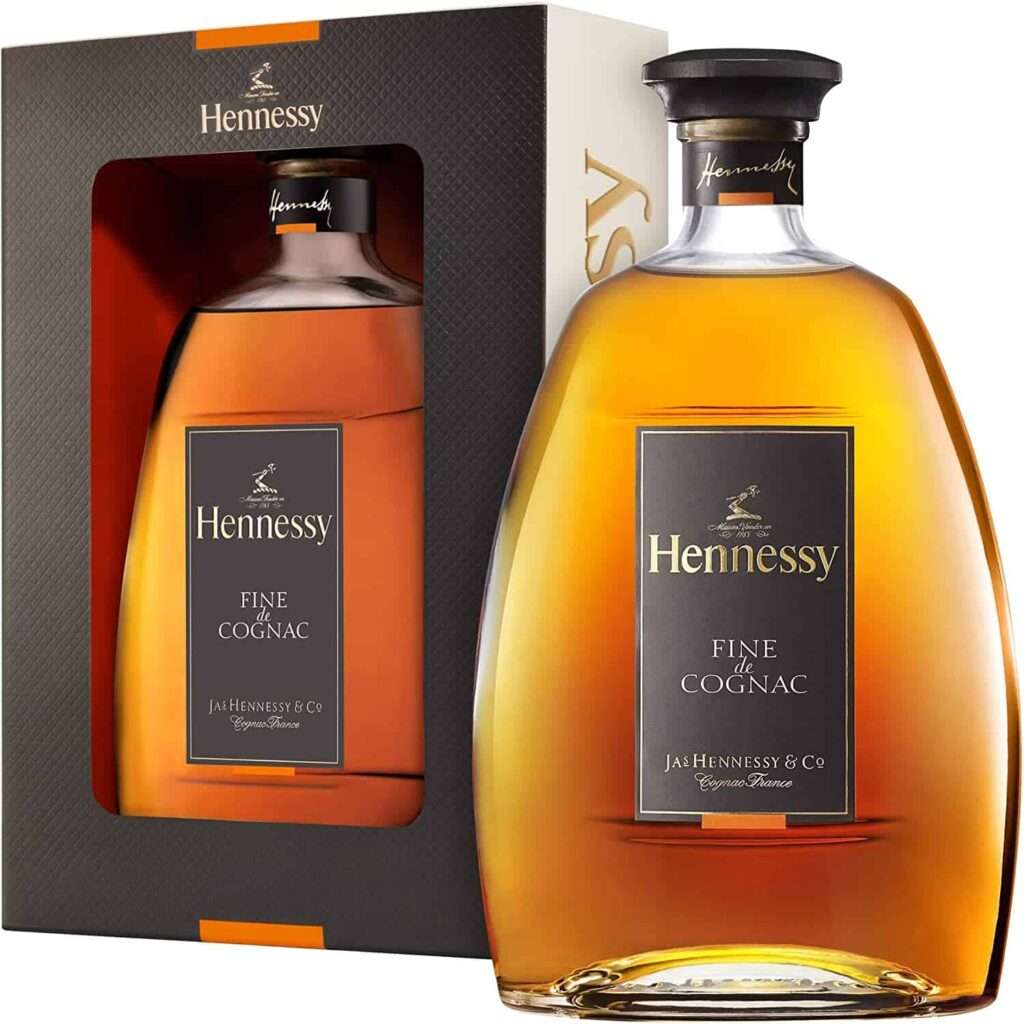 The aroma of oak wood is noticeable, and then sweet fruity notes appear, framing the sip's elegance. Almonds and other dried fruit are present, along with exquisite and priceless aromas.
Hennessy Fine de Cognac should never be mixed with other liqueurs; its greatness is best enjoyed on its own, perhaps with ice cubes.
Price Of Hennessy Fine de Cognac In Nigeria
Extremely Rare – Auction Sales – Highest bidder Takes It Home
James Henessy
Since 1765, Maison Hennessy has produced one of the best cognacs in the world with the James Hennessy blend.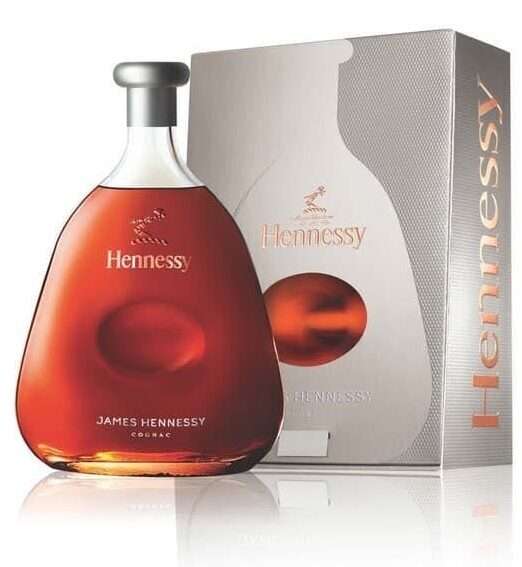 The Tasting Committee honors one of its historical figures: a trailblazing entrepreneur and accomplished traveler who always had an instinctive understanding of the need to explore new possibilities.



James Hennessy Price In Nigeria
James Hennessy is also rare and may not be found in Nigeria, however, you can view the price on wine-searcher
Richard Hennessy
This exceptional blend, which is self-assured and assertive, is created from some of the rarest Eaux-de-vie in Hennessy's reserves, which have been meticulously chosen and preserved in The Founder's Cellar on the family estate.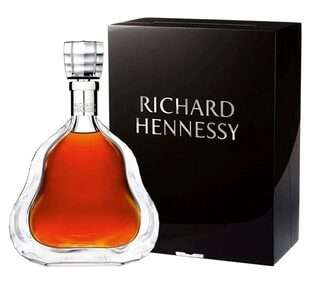 Due to this, only a very small amount of Richard Hennessy's cognac was produced: 12 tierçons, a vintage barrel that was handcrafted in French oak by generations of cooper Masters at Hennessy's own Tonnellerie, or barrel-making workshop.
Richard Hennessy Price In Nigeria
Richard Hennessy is extremely rare with a price starting with N1,900,000. May not be found in Nigeria. View price on wine-searcher
Related
The Most Expensive Bottles of Hennessy Ever Created
Please Share