Relationships can be one of the most enjoyable adventures known to man, and new relationships can be even more fun. The feeling of having someone to talk to about seemingly insignificant topics to more important topics can be thrilling.
It's no surprise that people who have been together for years still always have interesting topics to discuss, but there are times when things feel a little flat and communication between you and your partner doesn't seem to be going as planned, especially in the early days of the relationship when you both know very little about each other.
50 Conversation Questions for a New Relationship
It's important to get to know your partner at the beginning of a relationship, but you weren't that used to each other yet, and there are some discussions that require emotional connection and fondness, and a good way to build that emotional attachment necessary to discuss such issues is to get to know each other with rather general and fun topics. Here are some intriguing topics to talk about in order to develop a new relationship to a more intimate one.
Individual and Collective Hobbies and Interest
Relationships are about intimacy and mutual understanding. During the early stages of a relationship, both partners are intending to interact more closely to each other. Individual interests, hobbies, likes and dislikes are some of the most interesting topics that can be discussed without the conversation getting boring.
No one is exactly the same as the other, which is one of the reasons why romantic relationships can be so healthy for our hearts and minds: it exposes us to thrilling new experiences we've never had before, and the more couples have in common, the greater their connection will be.
While you may have been drawn to your new spouse because of the amazing attributes you share with them, concentrating on the things you don't share can help you establish an even stronger, more happy relationship.
Maybe your partner prefers to watch a particular type of sporting activity, listen to a specific genre of music, or participate in some special recreational activities which you may never have considered trying. However, taking the time to discover your partner's hobbies through discussion will benefit your relationship and also solve the problem of topics to discuss about, which can be a great way for both couples to connect more intimately while also identifying areas of mutual interest.
10 Good Questions Based on Hobbies and Interest
What do you like to do in your free time?
What category of the news do you love to read?
What is your most exciting activity after work?
What is your favorite television program?
What other interest have you had in the past?
Which sports team is your favorite, and why?
What is your nickname, and how did you get it?
What do you want to be recognized for around the world?
What do you believe your greatest skill is?
What do you prefer to do outside of work?
What would you do for a living if money doesn't exist?
Childhood / Past Experience
Because the relationship is relatively new and you don't want to disclose those experiences that can cause embarrassment, your spouse doesn't need to know all that has happened in your life while growing up (at least, for now). However, discussing details about your upbringing and some memorable experiences attached to it might be a great way to keep the conversation rolling.
Discuss your childhood, past experiences, and the pleasant things you did that bring a smile to your face whenever you recall them, as well as how quickly time passes. You also can talk about how much you've changed and evolved over time.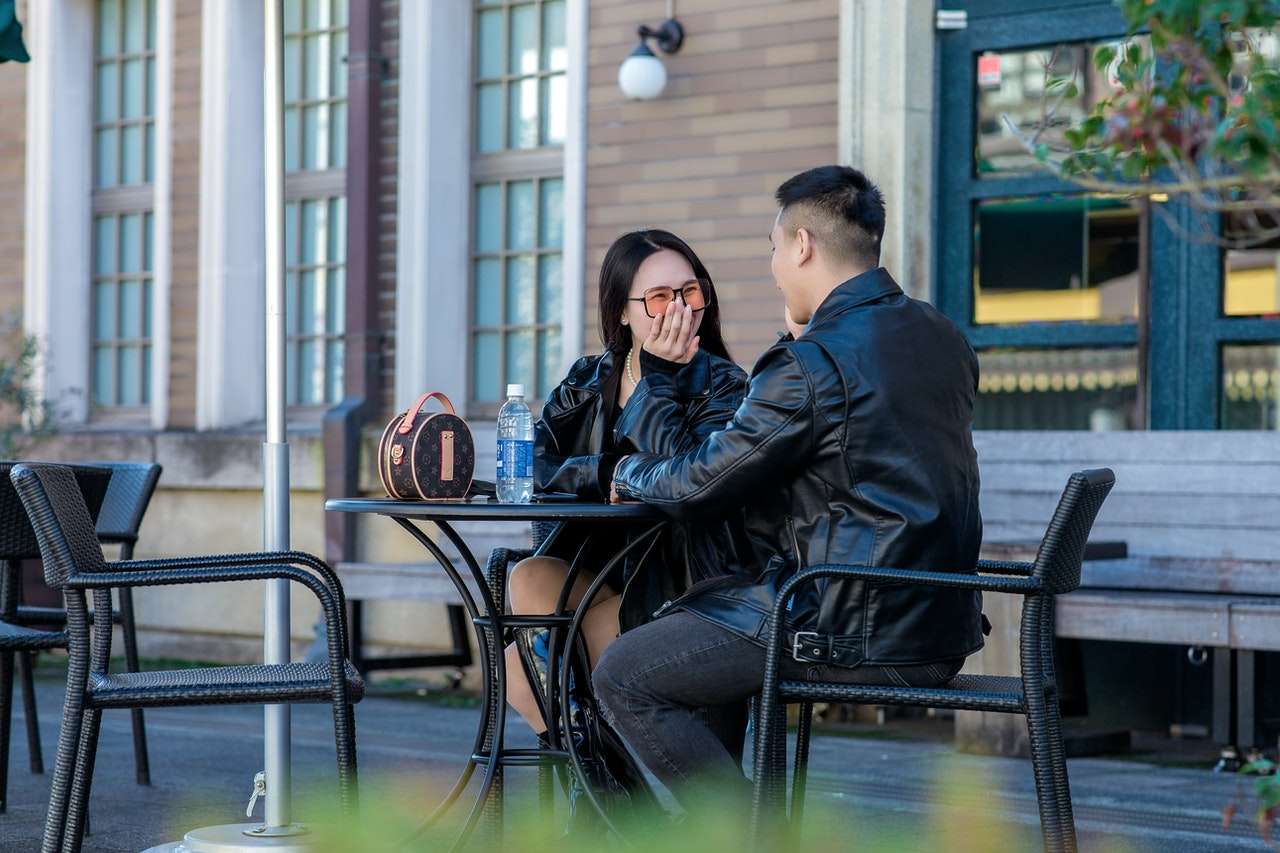 10 Good Questions to ask About Childhood Experience
Tell me about one of your childhood best friends with whom you have lost contact.
What was your happiest childhood moment?
What do you miss in being a child?
What were your siblings like while growing up?
Who do you recall being the closest to?
Have you ever spent a holiday with a member of your extended family?
What was your favorite childhood game?
What is it that makes you smile every time you remember it?
Who is that one school teacher you still remember till date
What assumptions do you have about adulthood that turned out to be false?
Weekend Planning
The week days can be hectic, with job deadlines, meetings, and other work or school commitments leaving little time for partners to recover their energies.
That's why weekends are such a valuable opportunity for couples to unwind, reconnect, and just enjoy quality time with each other while simultaneously attending to their personal needs and planning for the coming week.
Weekend planning is even better because the pair will have something to look forward to, which will help them perform better throughout the weekend.
10 Weekend Topics / Question to Talk About
What do you think we should do this weekend?
This weekend, how about going to see a movie together?
What fun activity do you wish we could do together this weekend?
Should we have a night out this weekend?
I think we should eat our lunches outside throughout the weekend.
I'd like you to tell me a story over the weekend.
What about going for a jog together this Saturday morning?
Should we watch your favorite movie together this weekend?
How would you describe a perfect weekend?
What are your favorite weekend activities?
Appreciation and Compliment
One of the most important aspects of any relationship's growth is appreciating your partner for little things and randomly complimenting them; this is a powerful way to strengthen love that many people underestimate.
Apart from helping the relationship blossom and enhancing emotional connection, it can also be a powerful way to start a good conversation with your new partner. Here are some examples of how to get started.
10 complimentary Conversation Starter for New Relationships.
Do you realize that talking/chatting with you is a form of stress relief for me?
I caught myself smiling earlier today while thinking about you; do you think that's normal?
Even after we've finished chatting, I'm always hesitant to log off while you're still online.
You always make me feel better; how can i reciprocate that?
Is it just seeing you that makes me feel charged up?
Do you realize you've been teaching me something new every day since we met?
I like how you don't try to be someone you're not.
You are the best thing that has ever happened to me up to this point.
What would you say about me to a friend?
What have you noticed about me that you aren't that satisfied about?
Exciting and Imaginative Questions
Imaginative questions are great topics to discuss in a new relationship because they are all about things that may or may not happen in real life but are just for the fun of talking about it, here are some great examples of interesting topics to trigger an exciting conversation.
10 Thought Provoking Fun Questions for a New Relationship
What would you do if you had a million dollars?
Would you prefer to be as small as a mouse or as large as an elephant?
Which do you prefer: money or fame?
Who would you meet if you had the ability to meet a single person of your choice?
What would you do differently if you could go back in time?
What was your initial impression of me?
Do you think there is an afterlife?
What movie character would you play if you had the chance?
What would you choose if you could have an abundance of something?
What do you detest but others seem to enjoy/like?
Any conversation that leads to learning more about your new partner is always worthwhile. The more you talk, the more comfortable you'll feel with one another, which is important when it comes to opening up about sensitive topics and getting to know one another. Also, keep in mind that the goal is not to ask all of the questions listed above, but to create a great and engaging conversation that fosters deep connection.
Please Share